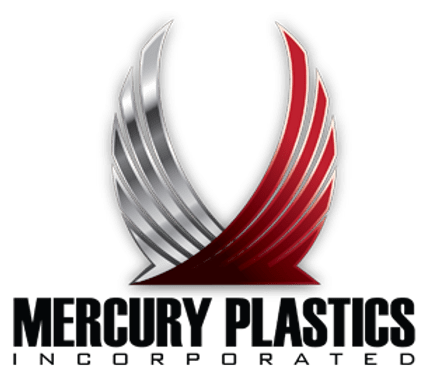 Frequently Asked Questions.
Here are some common questions about Mercury Plastics Inc. – Md and the work we can do for you.
What is thermoforming?
Thermoforming is a precise and efficient way to mold plastic into a desired and usable form. To create a product, we use heat, vacuum, and air pressure to shape plastic into the product you need. Mercury Plastics MD offers a wide variety of thermoform options, including light and heavy gauge thermoforming (thin and thick plastics), hand thermoforming, and fabrication. View our full range of in-house thermoforming applications.
What advantages does thermoforming have over other processes like injection molding?
At Mercury Plastics MD, we are here to make your ideas take flight. Thermoforming can offer you a few distinct advantages to alternatives like injection molding or metal forming. These advantages include:
Lower tooling costs
Faster turnaround time
Flexibility in design and easy accommodation of adjustments
Variety of color, material, and texture options
Speedy and adaptable product development and prototyping
If you need more guidance as you weigh options for creating your product, contact one of our experts.
Am I better off creating a custom product or going with a generic one?
Our team of designers and engineers will happily work with you to identify the most efficient and effective pathway. While absolutely love working with a client from concept through prototype and execution, we know that a more extensive process might not be the best avenue to make your idea take flight!
The best way to get started is to view our products and connect with our team. Tell us about your thermoform application and let's take it from there!
How do I know which material to use?
First, our team of materials engineers will work closely with you to determine the optimal material for your concept. Together, we will analyze the end-use you have in mind for the product. Often, identifying the key features of the final product will guide us to the perfect material or combination. We weigh everything from flame resistance, attractiveness, durability, exposure to elements, and more.
To discover the best materials for your project, connect with one of our experts.
Some materials we work with frequently:
Royalite
Kydex
ABS (acrylonitrile-butadiene-styrene copolymer)
HIPS (high impact polystyrene)
HDPE (high-density polyethylene)
PVC (polyvinyl chloride)
PETG (polyethylene terephthalate)
PP (polypropylene)
HMWPE (high molecular weight polyethylene)
Acrylic
TPO (Thermoplastic PolyOlefin)
And many others!
What quality-control measures do you take?
Superior quality starts with our people. For more than 30 years, our culture of collaboration and innovation has attracted and retained top talent. Top people combined with our expertise and industry-best resources mean we can create nearly any plastic solution better than our competitors. Every time.
We are proud to be ISO 9001 Design certified. On top of that, we boast a vertically integrated facility with a wide range of capabilities and a deep stock of raw materials. Your project never leaves our hands or our high standards.
What Quantity Makes Sense?
It depends on the scale of your project, your timeline, and your budget. Most of our orders incur a minimum tooling cost of $5,000. Our team is happy to work with you to determine the best solution possible within your budget.